The main career perspectives for CLE graduates are:
Doctoral research focused on European literature and cultures. The European Doctorate in Higher Education

D.E.S.E. «Les Littératures de l'Europe unie»

is structured to develop the Erasmus Mundus CLE Master objectives.
A career in the European cultural institutions or local authorities involving a cultural program (development of international exhibitions, development and management of cultural exchange programs; development of cultural contents in various types of associations). Therefore the CLE Master's program encourages students' contacts and collaboration with several institutions such as linguistic and cultural centers, foundations, museums and publishers.
A career in the private sector, requiring book-related skills (translations, philological editions) or multicultural skills (cultural mediation, social responsibility agenda), journalism, literary criticism, radio or tv broadcasting, copyediting, public relations. For this reason, the CLE Master's Program includes several occasions for its students to meet, discuss and collaborate with professionals of these various sectors.
There is a very good employability of CLE graduated students in PhD and cultural institutions or enterprises. Here are the results of CLE survey about their position after graduation in the job market from 2010 until 2021. At a rate of 53,2% that includes the CLE Alumni oriented towards teaching and research, a remaining 46,8% is equally distributed over various sectors.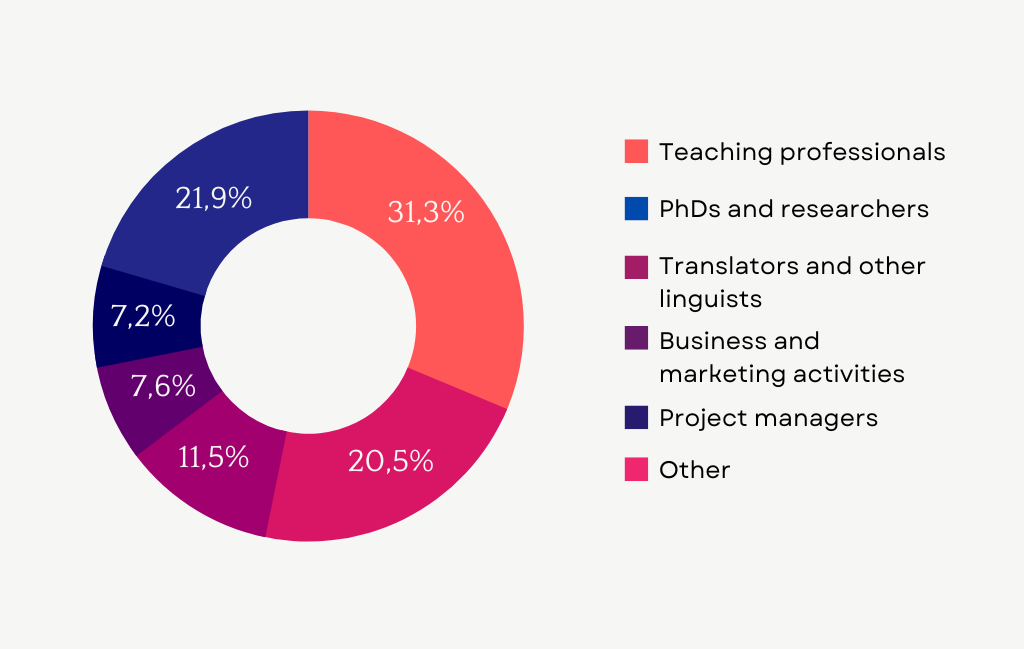 For more information on the CLE project about communication between university and cultural institutions and enterprises, look at the following links:
Associated Partners
H.E.A.D. Humanities and Enterprises Annual Dialogue